On-board academy with free blockchain and crypto education articles for everyone, internal platform tutorials / news, text to speech function and a wide range of categories. The academy is public and accessible without registration. Users can read and learn about crypto, share and publish content.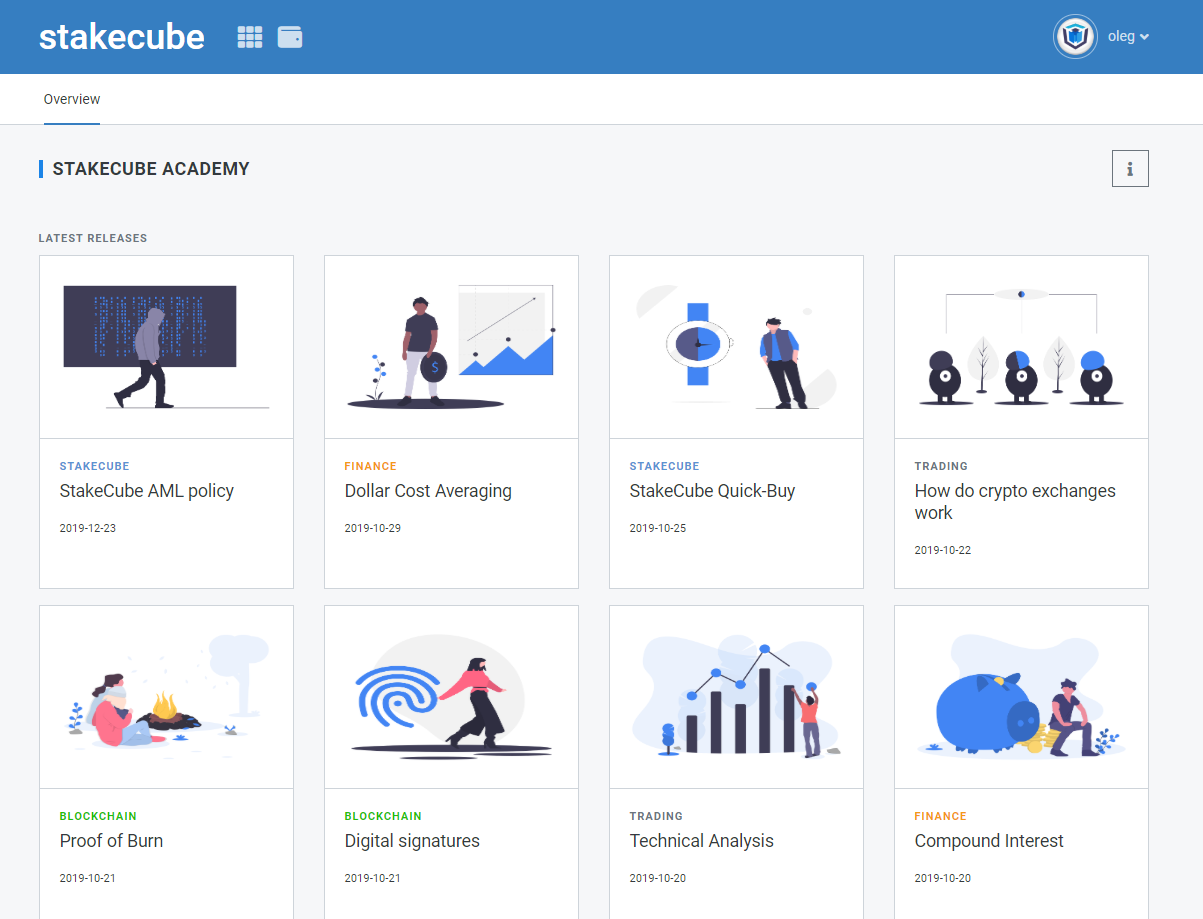 App-Features
Getting informed
In the relatively new field of cryptocurrencies and blockchain it's not always easy to keep track of everything. StakeCube Academy offers a wide variety of related content to give our users a quick and educational read in relevant fields.
Getting paid for your content
Users can upload their own topics and content to the academy and can earn up to 100 SCC per article. Our submission guidelines make sure that the submitted content is objective and written according to certain quality standards.
Impressions
Overview
The content on the academy is structured in genres ranging from blockchain and trading related articles but also covering StakeCube specific functions and several more topics. In the main overview you can find featured articles as well as a list of the most recently released content.
Article
Academy articles cover topics in a way to make them a quick read but also easy to understand for our readers. The different colored subcategories help with choosing relevant topics.
StakeCube related articles
While our academy covers a variety of different categories and topics, StakeCube related content is highlighted as such and covers topics related to our services ranging from function tutorials to general user information.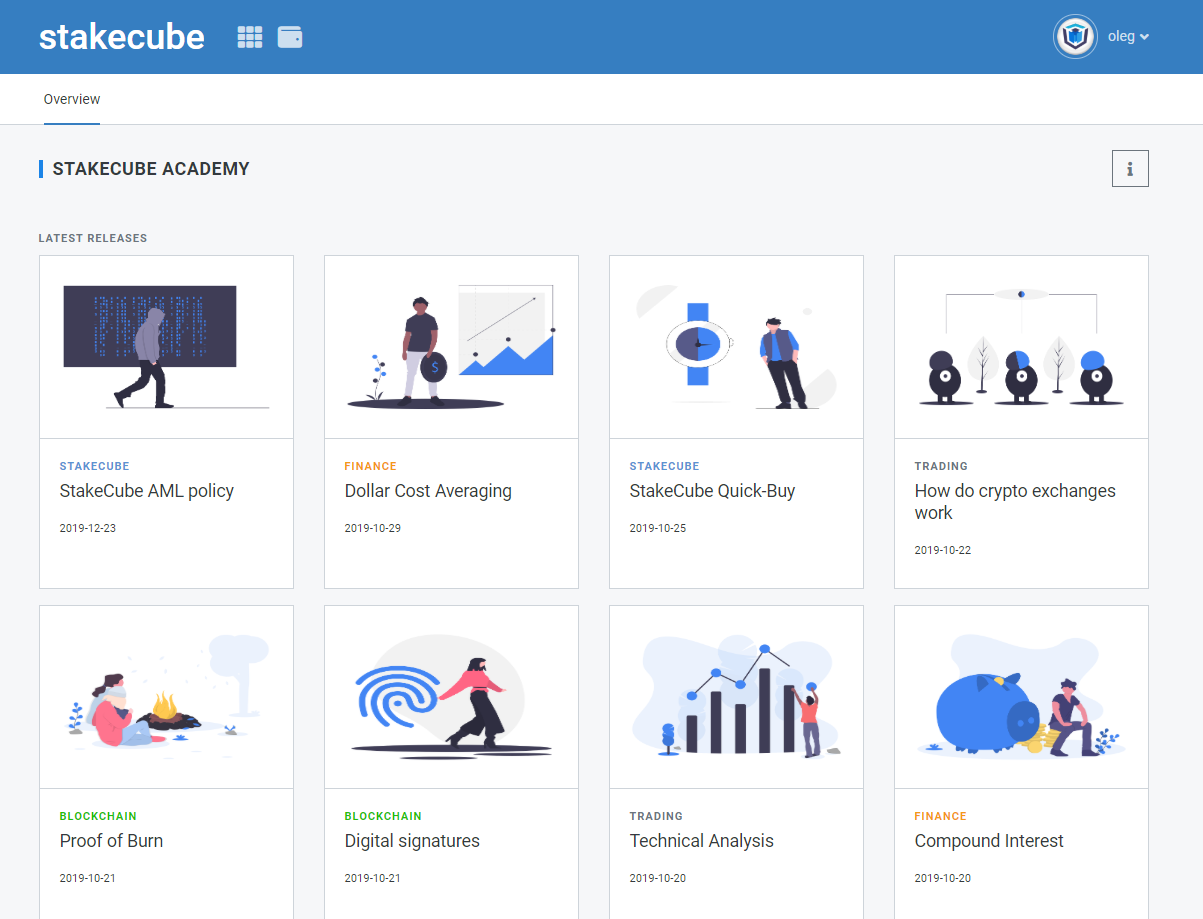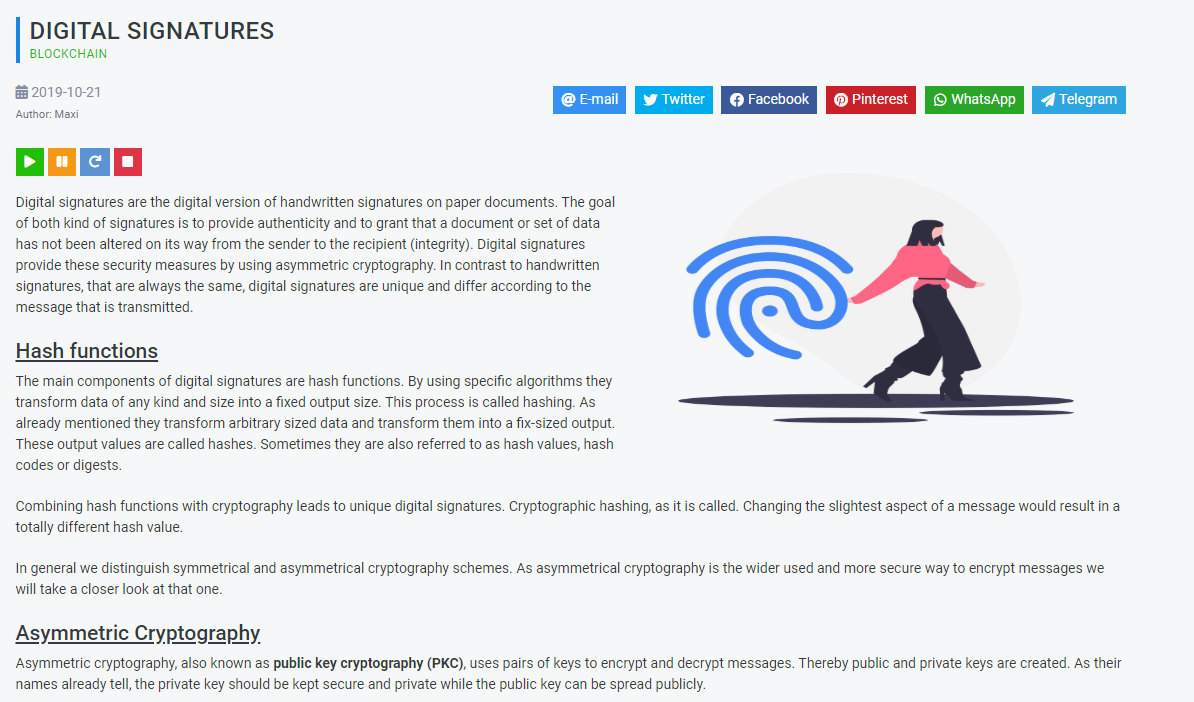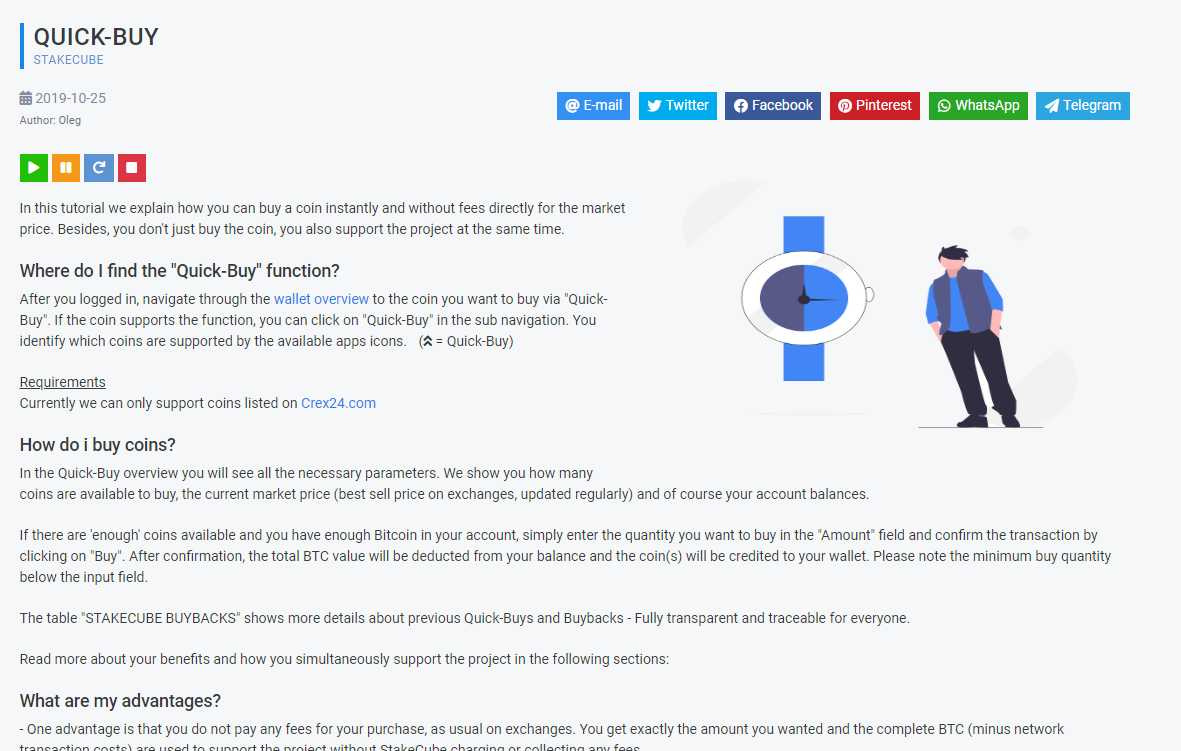 © Copyright StakeCube LLC 2018-2023. All Rights Reserved.